Decorative Tin Panels – these versatile jaw droppers are back!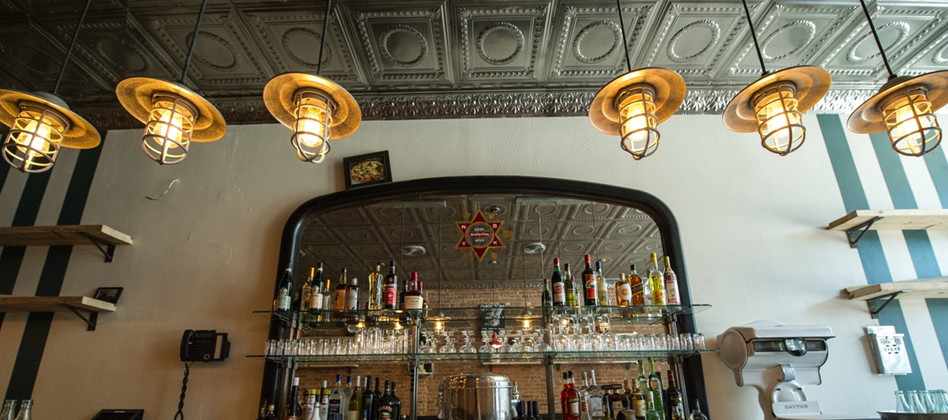 The visual of tin panels elicits memories of walking through heritage homes or enjoying the company of friends in a pub. Although still sought after for these applications, we are seeing a resurgence in tin being used for dramatic bursts like inset into coffered ceilings, feature walls and backsplashes.
Let your creativity take control. The options are endless with over 30 patterns and 100 colours to choose from. There are even accessories like edge trim, outlet covers and crown mouldings to help complete your project.
Here are some fun project ideas using tin as an accent:
Decorative inlays on furniture (cabinet doors, side panels)
Tin headboards
Outdoor privacy screens
Feature walls


Ordering tin is a fun and simple process.
How to order tin for your next project:
Plan the ceiling. Start with looking at the space you are designing. If you are doing a backsplash, we recommend small patterns to keep the pattern looking symmetrical when it is cut down to fit. For ceilings using larger patterns, think about the size of the border panels. Will this same pattern work when cut or does a filler/border panel need to be installed?
Choose the pattern. Once you have designed the layout, it is time to choose the pattern. Head over here for a full list: https://www.ceilingcentre.com/pressed-tin
Choose the colour. This is the fun part. There are over 100 colours to choose from. Here is a link to the colour choices: https://www.ceilingcentre.com/tin-colour-options. Every colour is available for every pattern. These are 100% made-to-order so you can get exactly what you want. If you need to see the colours, we have them on display in our showroom and have samples we can mail out.
Accessorize. Check your design to see if you need decorative mouldings, edge trim for exposed backsplash edges or colour-matched outlet and switch plates.


Here are some of our favourite colours:
As always, our staff are here to help. If you need layout and take-off advice or would like to see a colour sample. Feel free to reach us by phone or email.