Rustic to Modern. Plank ceilings are a quick renovation with high impact.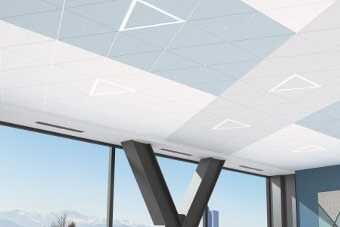 Mix and match shapes, textures and materials. Get Creative.
Coffered ceilings are quickly becoming our most sought after ceiling style for basement renovations.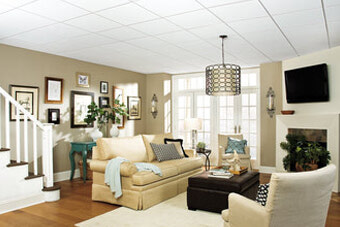 When installing a ceiling something to consider aside from aesthetics is the products ability to block and absorb sound.
According to interior designers and contractors, kitchen tiles are the easiest, most convenient and cost effective way to brighten up a kitchen, and enhance its aesthetic appeal.
Ceiling tiles are considered to be one of the easiest, affordable and convenient ways to brighten up living spaces in your home.
Having a home theatre can be very fun and exciting especially if you are a home owner who loves have get-togethers and a great time with your friends and family
Clean lines and smooth textures are trending in interior design right now. One of the newest styles to hit our showroom is the RockFon line of products.